Leader of Agape Moms Tehaleh
Laura is married to her Bible-college sweetheart of 10 years, has three kiddos, and is a self-professed "hotmess rescued by Jesus." She loves hiking and exploring her new home in the PNW, homeschooling her kids, running, writing and speaking. Laura's passion is seeing lives continually transformed by the gospel of Jesus Christ. Jesus radically transformed her life in high school, and sent her on a wild ride of loving God and others ever since. Since graduating from Moody Bible Institute with a BA in ministry in 2008, she's been part of various ministries, served in multiple leadership positions, and most recently, took the vision that God gave her for her local Agape Moms and put it into website form. Her mission here is equipping moms to make disciples as they live on mission in everyday, messy mom-life.
Contact Laura at AgapeMomsTehaleh@gmail.com to connect with the Tehaleh, WA Agape Moms.
Leader of Agape Moms Tehaleh Tuesday Evening Group
My name is April Sialana, I am a homeschool mama of 3 kiddos, two boys and a girl! We are a crazy household but love that we get to spend mornings with dad before he heads to work in the afternoon. Rodney and I have been married for 10 years and bought a home in Bonney Lake WA in 2015. Our family enjoys going on walks in our beautiful neighborhood of Tehaleh! Anything sports or outdoors and you'll find us there! I personally have a strong calling for working moms. Often times we are unintentionally "left out" so to speak due to work schedules; therefore I have started an evening Agape Mom's group to seek out and build lifelong relationships with other working mamas who love Jesus and want to KNOW the Gospel!
To get connected with the Agape Moms Tehaleh Tuesday evening group, you can contact April at ARLSIALANA@gmail.com
Tampa Bay Area Director & Leader of Agape Moms Valrico
Jessica loves spending quality time with her husband Scott, and their toddler Haley Margaret. She will also be welcoming a baby boy in the spring. Jessica moved to Florida from Massachusetts seven years ago, and never looked back! She loves sharing the good news about Jesus by telling others how the truth of the gospel has radically transformed her life. Jessica has a special passion for connecting with other moms who are struggling and pointing them to Jesus. She is a founding member and former leader of the original Agape Moms in Lithia, FL. She recently felt a burden to expand Agape Moms in her own neighborhood, and it led to the launch of a new group in Valrico. Jessica has a love for God and others that overflows into every facet in her life.
Contact AgapeMomsTampaBay@gmail.com if you'd like to get connected with the Valrico, FL Agape Moms.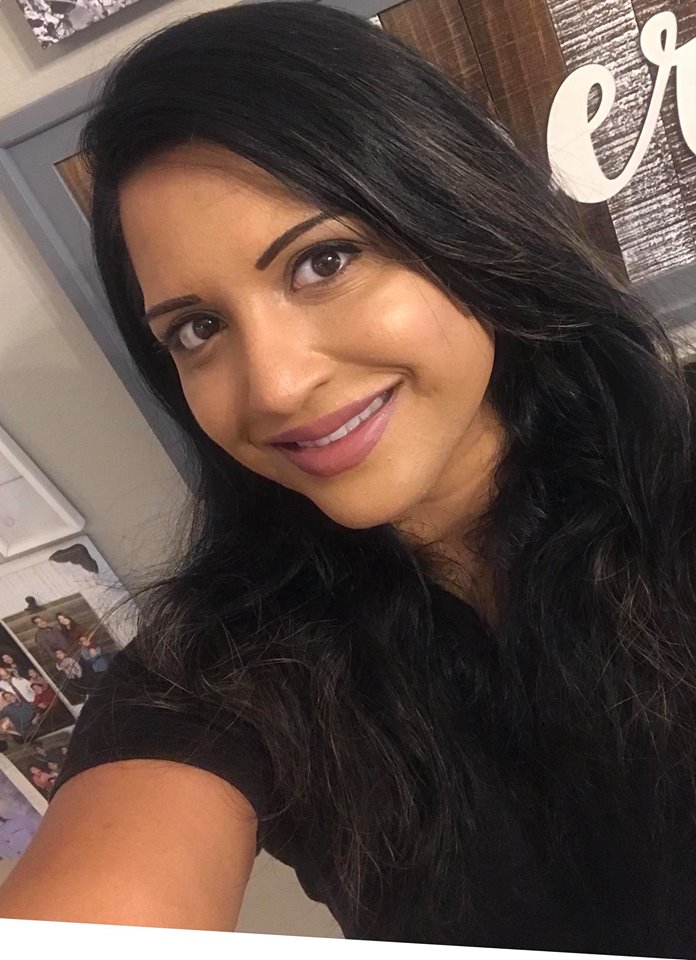 Co-Leader of Agape Moms Lithia
Lisa loves spending time with her husband of almost 14 years, Ron and their 2 boys, Ethan & Asher. She has lived in Florida for almost 10 years but still considers herself a New Yorker at heart. She enjoys great food and sharing how God can meet us in the midst of our season of motherhood.
Contact Lisa at Lisamathew116@hotmail.com to get connected with the Lithia, FL Agape Moms.

Co-Leader of Agape Moms Lithia
Jennifer Goldstein is a lover of the Lord, a wife, a stay-at-home mom of two (a 15 month old and 10 year old), and a former teacher. Some of her favorite things are reading, chocolate, and road trips.
agape Moms that are in the training & pre-launch process
Feel free to contact these women to learn more or to join their launch team!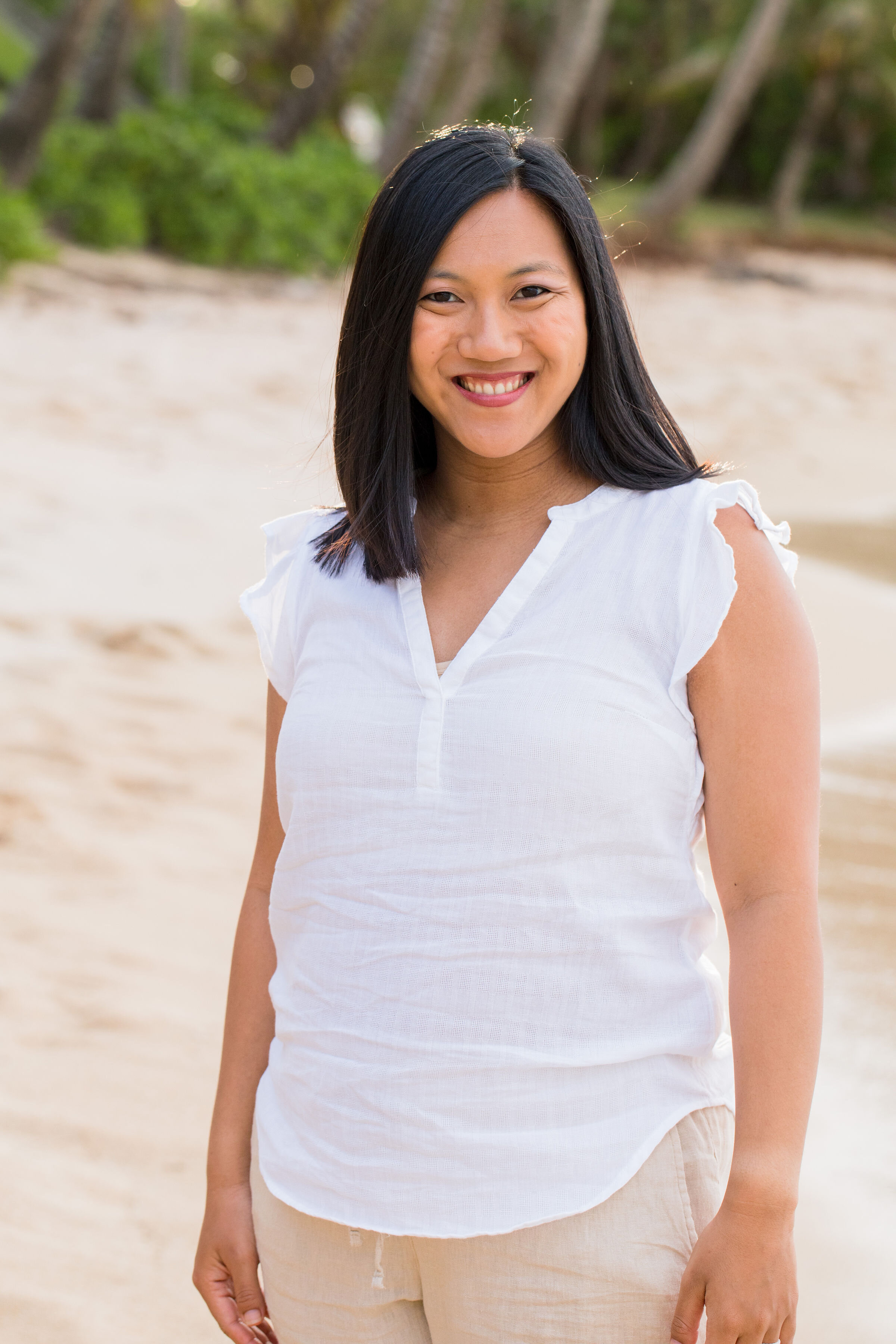 Leader of Agape Moms Boston
Ashley and her husband Scott were born and raised in Hawaii but have lived in Boston for the last three years. Ashley and her husband are highschool sweethearts and have been married for three years. This year they welcomed their beautiful daughter Zemirah into their family. Ashley is a former professional dancer and after school program director turned stay-at-home mom. Her passions are going on adventures with family, eating sushi, and drinking lots of boba! She is a dancer and musician at heart and loves playing music and dancing with her family.
Ashley grew up in a Christian home but is continuously learning how to navigate her faith and discipleship through being a mom and wife. She has seen God work in amazing ways through the most difficult and triumphant times in her life and continues to seek out ways to encourage others in their walk with Christ. Through Agape Moms, Ashley hopes that moms are able to come together and talk about their struggles and their victories and build a network of Christ-centered support in the Boston area.
Contact Ashley at AgapeMomsBoston@gmail.com to get connected or to join the launch team!
Leader of Agape Moms Brisbane, Australia
Sharon Joseph lives in Brisbane, Australia with her husband and little boy. She's currently balancing stay-at-home mum duties and building a brand from scratch - a brand that will share the good news of Jesus through artwork inspired by God's creation. Her favourite moments are when God uses her as an instrument to draw someone closer to Him. When she's not busy running behind her baby or working on her art, you can find her on a nature walk with her little family, or relaxing on their patio, with a yummy chocolate brownie and a cup of Milo.
Contact Sharon at jenitta.sharon@gmail.com to connect with the Brisbane, Australia Agape Moms.
Leader of Agape Moms El Campo
Amber is God's Girl, wife to her Prince Charming and mama to 3 precious kiddos that keep her busy day & night. Business owner, blogger and lover of beaches, planners and nails!
Contact Amber at mrsluckylee@yahoo.com to connect with the El Campo, TX Agape Moms.
Leader of Agape Moms Neenah
I'm Grace Carter, wife to my husband Alex for 6 years and Mama to our two beautiful kiddos, Jane and Freddy (2.5yrs & 6mo). In 6 years we have moved 6 times, lived in Ohio, Illinois, Washington, Illinois, and now Wisconsin (for the past 1.5 years). I am a "retired" pediatric oncology nurse, I currently run a small business from home, and I stay home with my babies.
I love all things outdoors: horseback riding, camping, hunting, fishing, biking, running...I think you get the point. We're big DIY people and recently renovated our kitchen too to bottom! I never saw a project I didn't want to try and tackle.

I've known Jesus my entire life, and have watching Him transform my life through the Gospel over and over again. My heart is to serve God by loving him, pouring into my own family/children, and reaching my community in spite my imperfections, selfishness, & sin. I want to connect with other moms through the bond of motherhood and the saving Grace of Jesus.
Contact Grace at gracecarter543@gmail.com to get connected with Agape Moms Neenah.
Leader of Agape Moms South Santiam
Molly grew up in Portland, Oregon and later graduated from Western Oregon University with a teaching degree. She's been married to her husband for 14 years, and God's story for them has included having 2 amazing kids, becoming foster parents, homeschooling, 2 dogs and lots of chickens! Molly grew up in a Christian home, but it wasn't until after college that she committed to following Jesus with her whole heart and life. She is part of the women's ministry team at her church and has a huge heart to lead kids and women back to the gospel in all things!
To get connected with Agape Moms South Santiam, or to join the launch team, contact Molly at mhaselip@gmail.com
Leader of Agape Moms Spokane
Remi is married to her high-school sweetheart, Patrick and together they have 2 adorable children, Kai and Amberle. Originally from the Midwest, they followed God's prompting and moved to Spokane shortly after finishing college. Remi has followed God's call and His giftings and lead a variety of small groups and served on her church executive board. God is continuing to work in her a desire to support new and young mommas in the Spokane area by doing life with each other and showing God's grace and blessings amidst the mess of motherhood.
Contact Remi at AgapeMomsSpokane@gmail.com to connect with the Spokane, WA Agape Moms.
Leader of Agape Moms Terre Haute
Michelle Moore is a stay-at-home wife to her husband, Paul, and Mom to her two year old daughter, Finley, and soon to be born son, Luther. Michelle was drawn to a personal relationship with Christ while attending Indiana State University through the campus ministry, Campus Outreach. She has a passion for growing alongside women in their knowledge of the Gospel and how to effectively study the Word. Through Agape moms, Michelle hopes to garner community for women in all walks of life, supporting one another through life's varying seasons, and loving them in imitation of Christ's love for us.
Contact Michelle at thebentbranch.jmm@gmail.com to get connected with the Terre Haute, IN Agape Moms
Leader of Agape Moms Troy
Brittany Kavcsak is a former elementary teacher turned stay-at-home-mom to her sweet babies Isabella, 6, Adelaide, 5, JoJo, 2, and Samuel, almost 3 months old. Her and her husband Chris have been married for eight years and are currently living in Troy, Ohio. Her main passions are body building, running, writing, reading British classics, living room dance parties with her kids, and quality time with her husband. Brittany began learning about Jesus through middle school youth group and accepted Christ as her savior at thirteen. However, it wasn't until her time in college ministry that she truly understood what it meant to have a relationship with Christ and to live as his disciple. She has a huge passion for being purposeful and significant for God's kingdom right where you're planted. Right now that means intentionally connecting with other moms in her community. Brittany is excited to partner with Agape Moms in hopes to create a space for women in her area where all are welcomed and loved, and the Gospel can be lived out.
Contact Brittany at teamkavcsak@gmail.com to get connected with the Troy, Ohio Agape Moms.
Leader of Agape Moms Waterloo
Tiffany and her husband Ryan have lived in Waterloo, Iowa for the last two years, along with their two sweet girls Madelyn, 2.5, and a baby girl due in early July. Tiffany and her husband have been married for almost 7 years and relocated to Waterloo in order to do ministry together at a local Christian school. Her current passions are spending time with her family, shepherding the hearts of children, exploring new places, and learning more about her God-given identity in Christ. Tiffany has a heart for encouraging other moms to embrace this same God-given identify while building deeper, authentic relationships with one another, in the midst of the ups and downs of everyday life.
Contact Tiffany at tiffanymarie624@gmail.com to get connected with the Waterloo, Iowa Agape Moms.
More groups are currently in the process of Training and listing here, so check back soon!