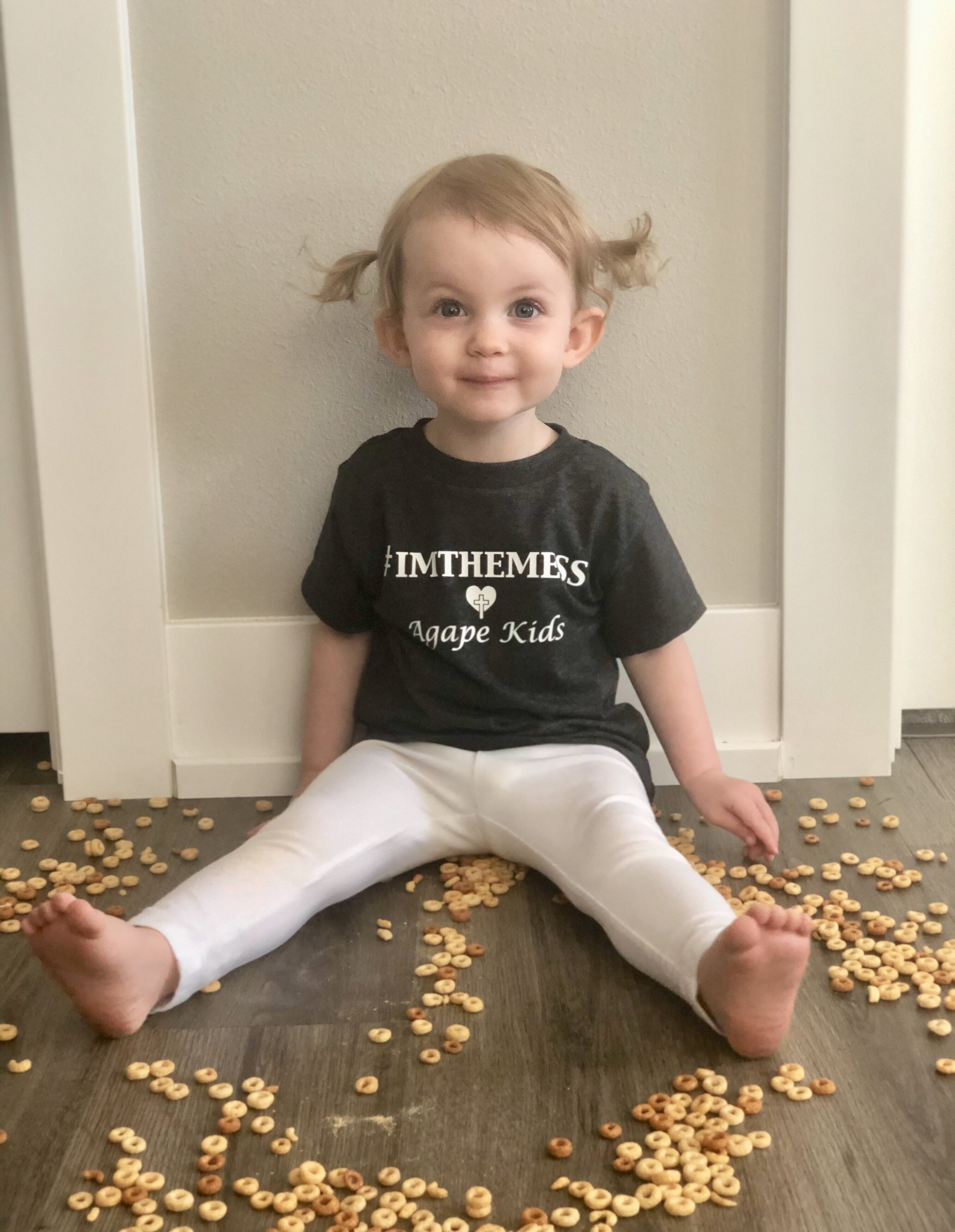 #imthemess kids shirt
When you wear our "bring your mess" mantra, it invites conversation about your Agape Moms tribe as you go about every day, messy-mom life. Complete the package by outfitting your kids in our "I'm the mess" shirts that are sure to make everyone smile.
Beyond the comedy and relatability of "bring your mess" is the connection to the gospel of Jesus Christ. While we can bring our messes of un-washed hair, cheerio infested diaper bags and wild kids to Agape Moms, we can also bring the messes of our souls. Since we have abandoned trying to fix ourselves, and are declaring that only Jesus can, we can finally be real with each other about how we struggle, be prayed for and supported, all while being pointed back to Jesus at every turn.
Shirts help to spread the word about your group and create community within your tribe. They are helpful to have when launching your group, and to continually offer to new members.
Shirt color is available in gray, pink or blue and is a cotton/poly blend that has a relaxed fit.
Contact us for discounted bulk or group shipping rates.